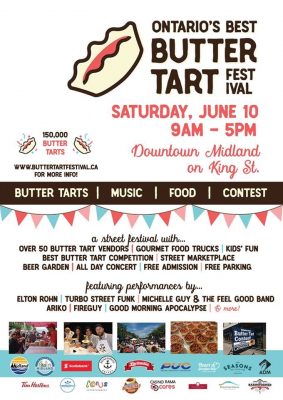 Giants Tomb Trading Co – Kick Starts On KICX 106
Giants Tomb Trading Co. is gearing up for the Midland Butter Tart festival this Saturday. Listen to our latest interview on Midland's KICK 106 FM. Co-Owner David Gravelle tells how the company got started and illustrates our commitment to local artisans. Listen to the audio clips below.
All of our products will be on display. The weather looks great for tomorrow and we are looking forward to seeing you on the main street (King St.) in Midland, ON. We are located close to the water front, near Fresh by Leanne. Of course you will come to shop at our booth, but do not forget there are over a 150,000 butter tarts sale.