Tomb Travelers 

Summer 2017 Contest

– Giants Tomb Trading Co.
Win a GTTC T-Shirt & a Set of Four Tomb Travelers
While you are enjoying the summer at home, cottage or traveling around the world, share a photo with us on Facebook or by email. Send us a pic with you using or wearing any of our products, and you will be entered into a draw to win a GTTC T-Shirt and Four Tomb Travelers.
Snap a photo and share your experience with our:
Clothing

Boxed Wine Cover

Footprint Candle Incense Holder

Canvas Print of Georgian Bay

Canvas Print of Muskoka

Can Coolers

Cheese and Charcuturie Boards
WAIT! You may be asking are Tomb Travelers people or cool drinking aids? Both of course. Just so that we are clear, the verified definition is: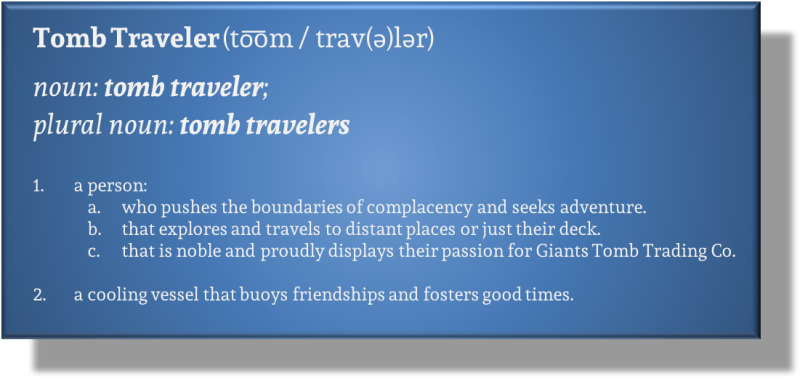 About Us
We created our company to share our experience of growing up on the shores of Georgian Bay and boating on its remarkable waterways. Through our unique, clothing and handcrafted wood products, we invite you to bring home the lifestyle of the 30,000 islands.
Enter our Summer Contest and 
win

! New winner every two weeks!
WIN!
Send your photo to www.facebook.com/GiantsTombTradingCo  or info@giantstombtrading.com include your first name and location.
Note: By submitting your photo, you give permission to GTTC to use on our website and social media. We will only use your first name and location. Your image will not be given to any third party.
SaveSave
SaveSave
SaveSave
SaveSave
SaveSave
SaveSave
SaveSave
SaveSave