Men's T-Shirt | Active Blend | Heather Red | Logo: Original GTTC
Men's T-Shirt Product Features:
The Giants Tomb Trading Co Active Blend Men's T-Shirt with the "ORIGINAL GTTC" logo is ready for your active lifestyle. Whether it is work or play, the Cotton/Poly active stretch fabric will move with you all day long. The Active Blend T-Shirt is machine washable and durable enough to handle your tough love! We have partnered with The Authentic T-Shirt Company to bring you durability and comfort in our new apparel line for T-Shirts & Hoodies.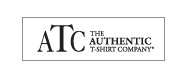 Description
Moisture Wicking
Tear away label
Compacted yarns to minimize shrinkage
Taped neck and shoulders
1″ x 1″ Rib knit collar
Double needle stitch at sleeve and bottom hem
Men's T-Shirt Sizing Chart

Check out the rest of the great products in the shop!
Check us out on ETSY
SaveSave
SaveSave
SaveSave
SaveSave
SaveSave
SaveSave
SaveSave
SaveSave
SaveSave
SaveSave
SaveSave
SaveSave
SaveSave
SaveSave
SaveSave
SaveSave
SaveSave
SaveSave
SaveSave
SaveSave
SaveSave
SaveSaveSaveSave
SaveSave
SaveSave
SaveSave
SaveSave
SaveSave
SaveSave
SaveSave
SaveSave
SaveSave
SaveSave
SaveSave
SaveSave
SaveSave
SaveSave
SaveSave
SaveSave
SaveSave
SaveSave
SaveSave
SaveSave
SaveSave
SaveSave
SaveSaveSaveSave
SaveSave
SaveSave
SaveSave
SaveSave
SaveSave
SaveSave
SaveSave